Continuation Of Danny's Pigs Collection of over 1000 Pigs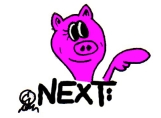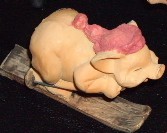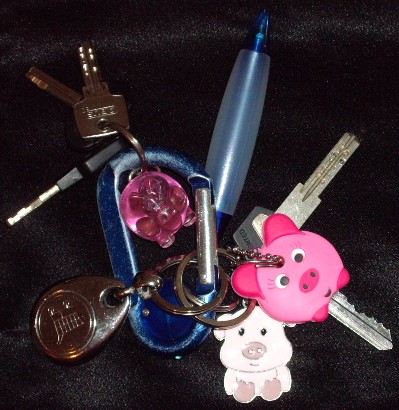 Pig-Key-Cover and other Pig Key Chain Items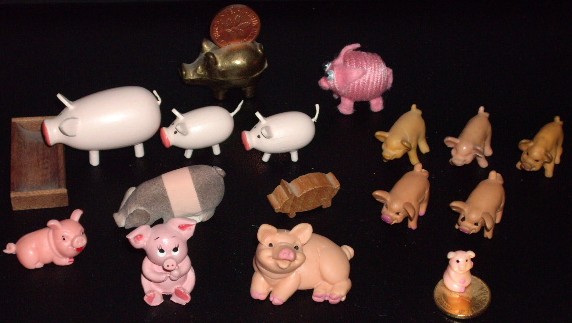 Here are some of the smallest Pigs of my collection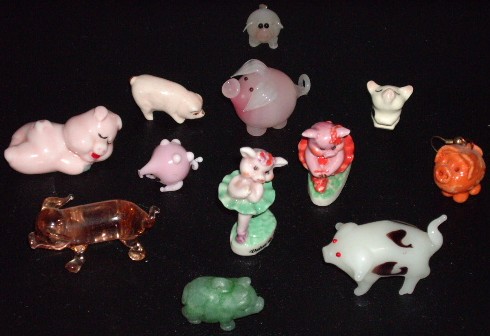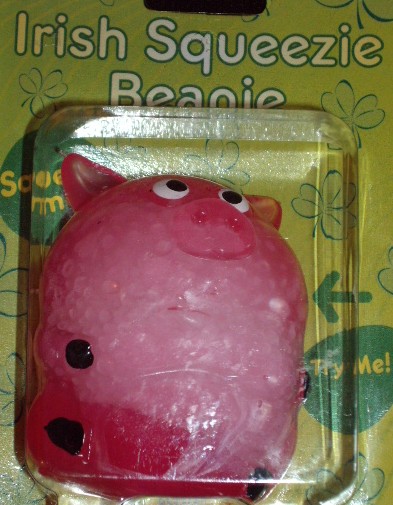 An irish souvenir for kids: "Irish Squeezie Beanie Piggie"
This is a Pig Straw... it was in one of those cereal boxes ages ago!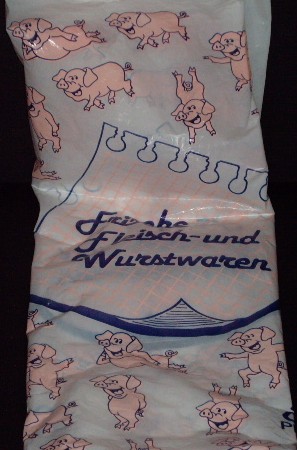 Pig-Logo Bag from the local Butcher... well, I don't eat pig meat of course!! But to complete the collection, I had to add it :o)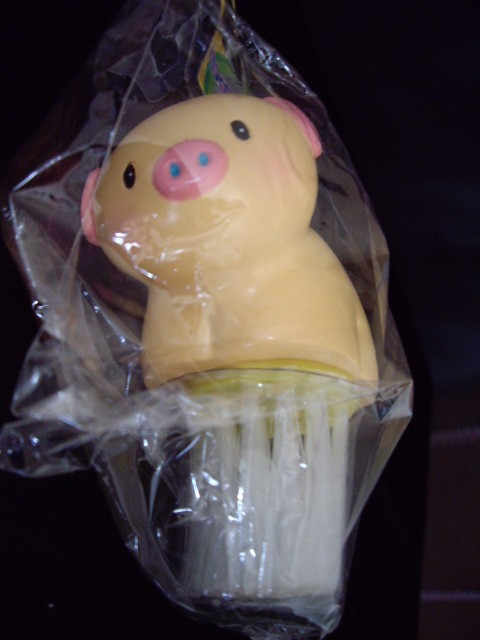 Pig Key Board Cleaner Brush.. we found that one in a shop in Amalfi!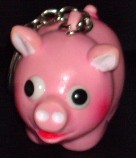 who doesn't need it? a "Squeezable Pooping Pig" Key Chain! :o)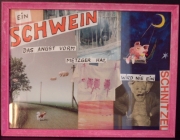 Pig Collage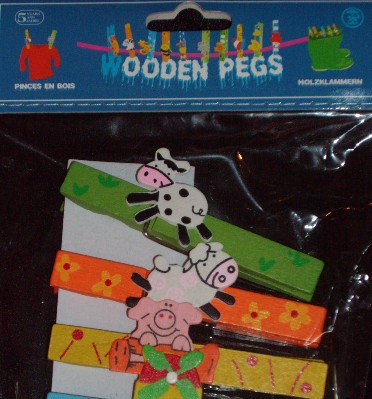 Wooden Pig Pegs (you see the piggie!?!) - yes, it does exist! :o)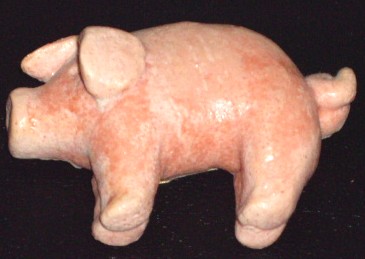 Wall Decoration Pig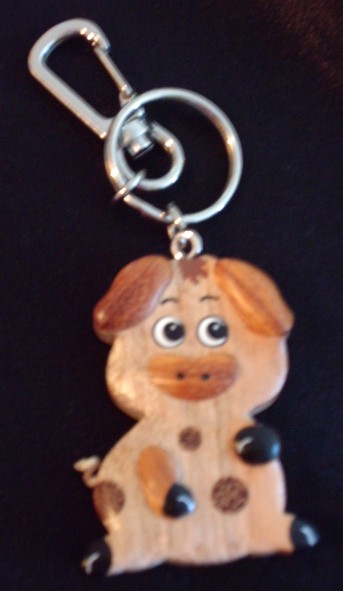 Wooden Key Chain Pig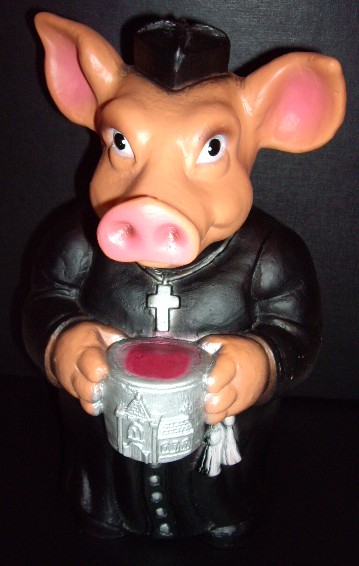 Piggie Bank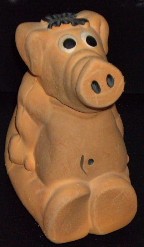 Squeezy Pig Toy with sound effect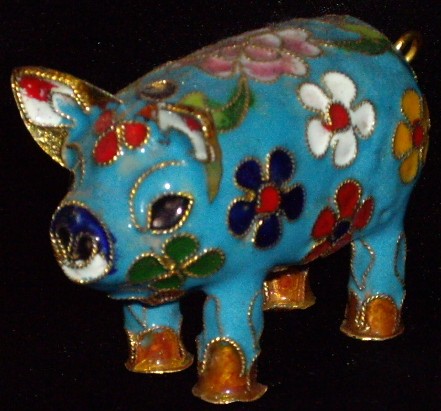 Ornamental Pig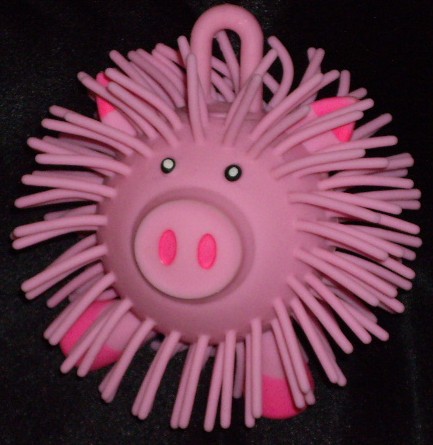 Rubber Ball Pig - a present from Isi & Co ;o) thank you!!
above: Pig Flute below: Mouth Piece :o)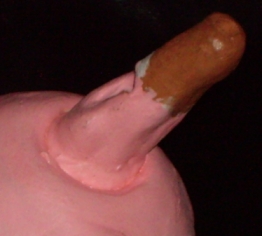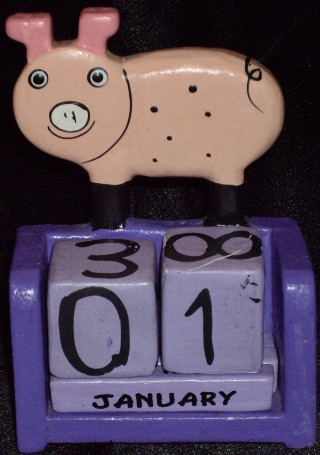 Pig Calendar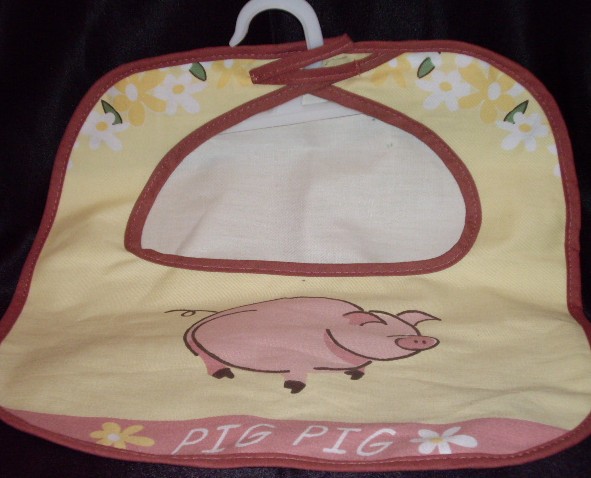 Pig Peg Bag (can you say this fast at least 20 times? :o) )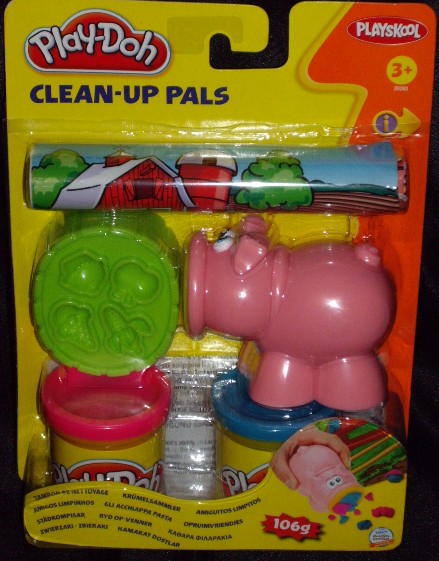 Pig Play Douh Set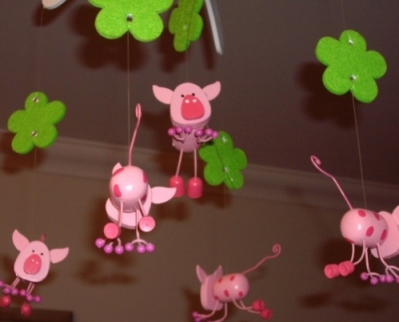 Pig Mobile
Baby's Pig Rattle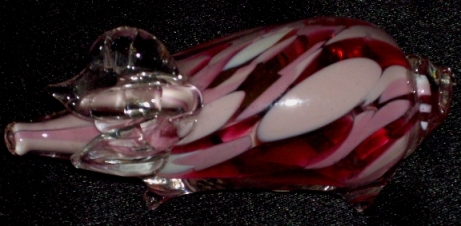 Bermuda Glass Factory Pig; this was a present from Stephie & Kyle!! Thank you very much!!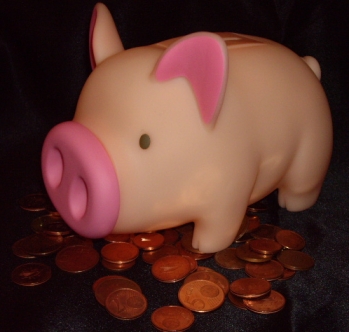 Grunting Piggie Bank (once you place coins in the slot, it grunts)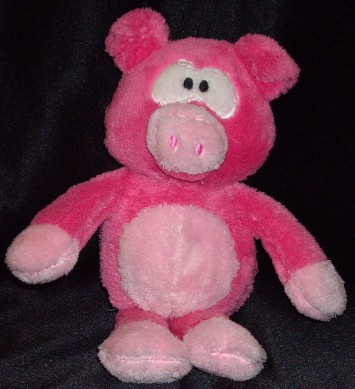 Cute Stuffed Piggie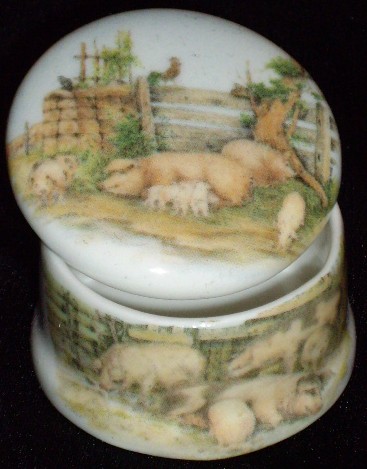 Porcelain Hand-Painted Pig Pill Box from Ireland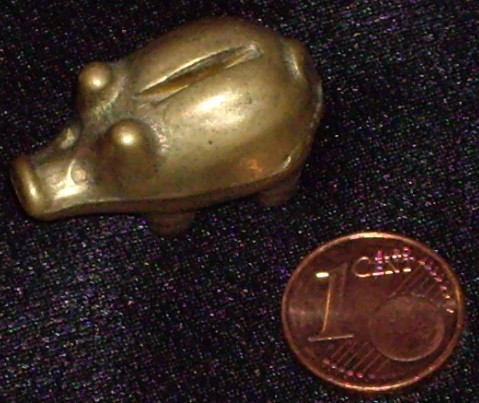 Small Iron Pig Figurine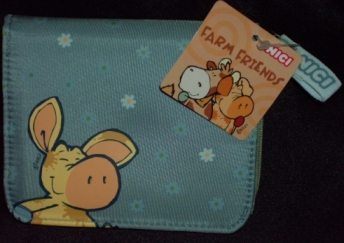 Line extended my pig collection again! This is a wallet from Germany!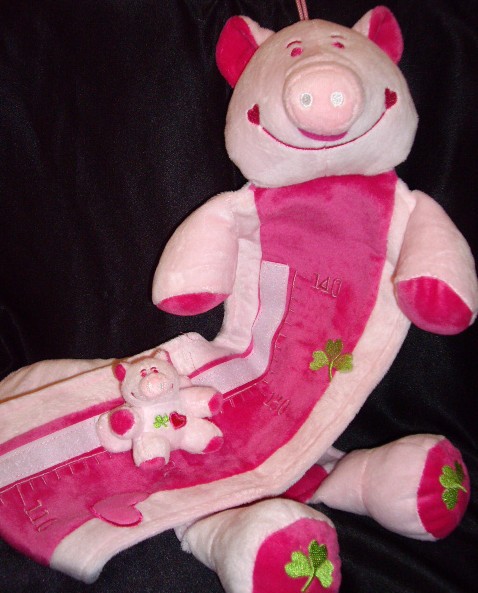 Pig Size Chart (move the little piggie depending on the childs hight...) Fabienne is already 1.20m tall!

Pig's "Pen" :o)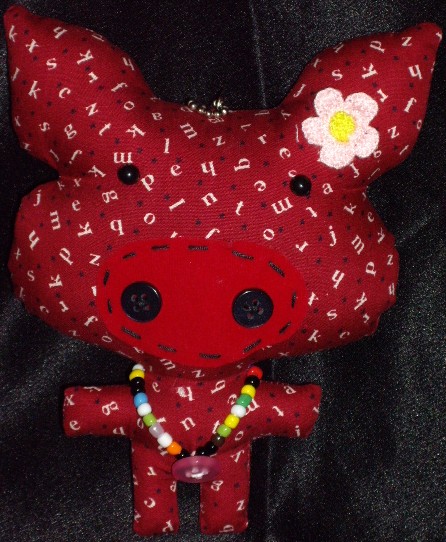 Cute Stuffed Pig Pendant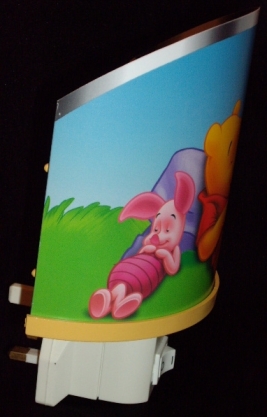 Pig Night Light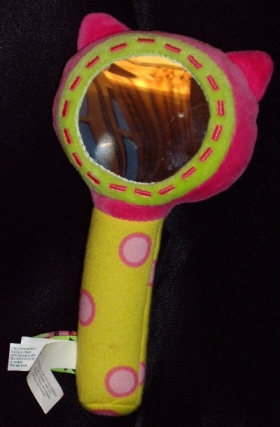 Baby's Pig Mirror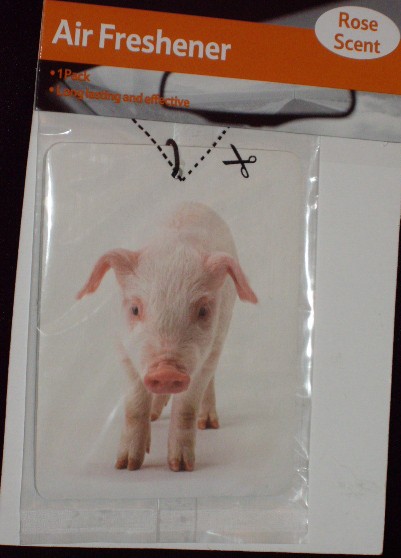 Pig Air Freshener for the car :@)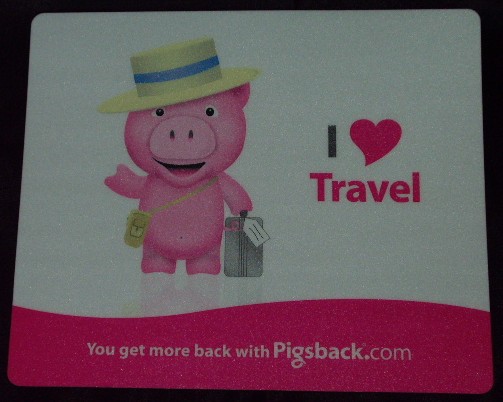 I bought this Pig Mousepad from Pigsback.com with piggie points together with the stress relief pig below: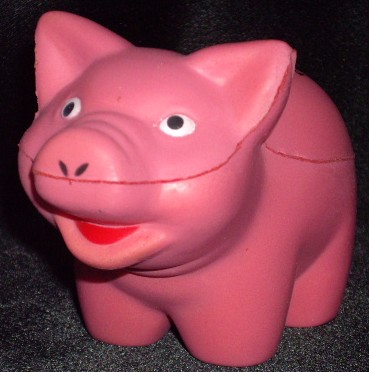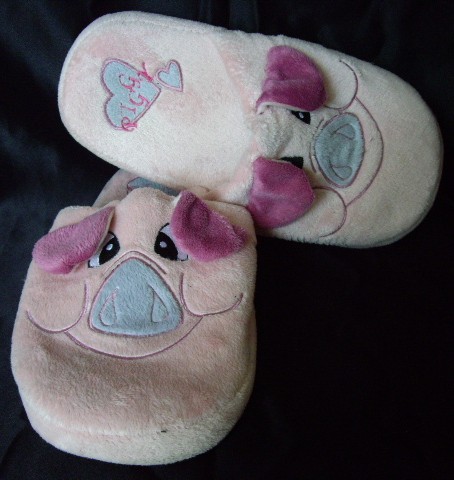 On a visit to my friends house, I received these cute house shoes to keep my feet warm & to enrich my collection!! thank you, Isi!!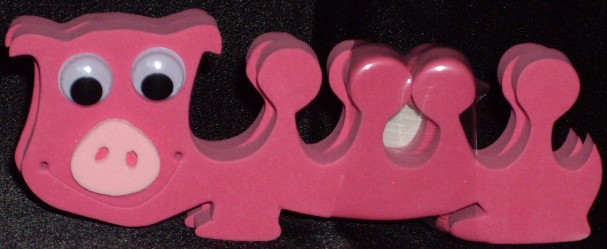 not sure what exactly you call this pig here... i call it toe-nail-separator-for-nail-polising-purposes :@)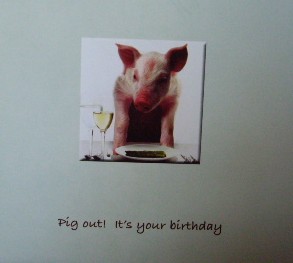 this is a birthday card from Elaine!! thank you!!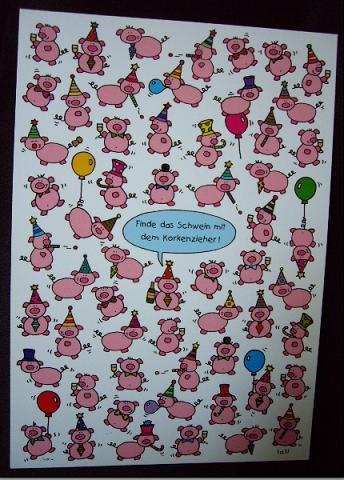 another birthday card.. from Line! the question for you is: can you find the pig with the cork screw tail? :@) the answer is below...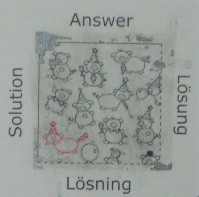 haha and? did you guess it right? ;@)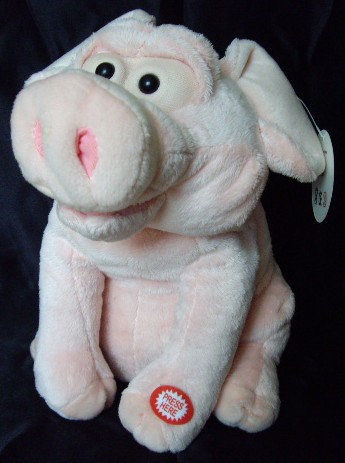 I received this singing ("My Girl")and dancing pig from my brother as a birthday gift... it is really very adorable & especially my god-kids love it! on their last visit it sang and danced till the batteries run out... they couldn't get tired of it :o) new batteries were needed :o)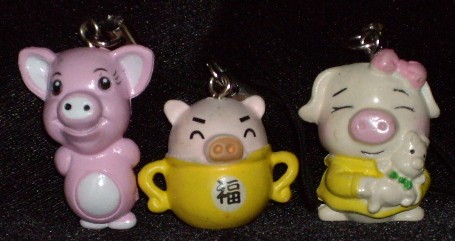 small selection of pig cell phone straps bought in Ireland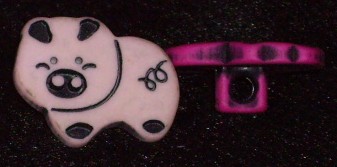 on my last trip to Berlin, I found these cute pig buttons... who can resist them? :o)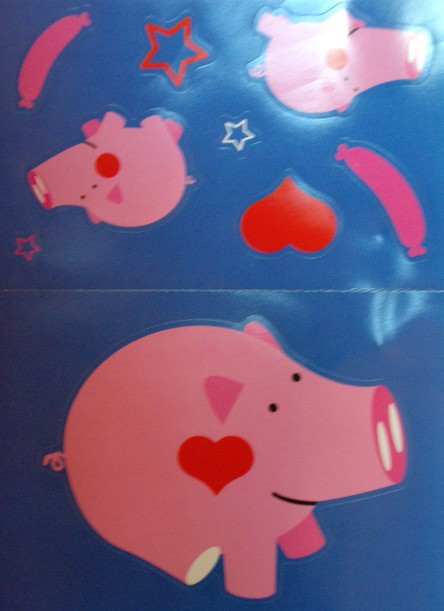 this is a fold up card with pig stickers from Line for my collection ... the other stickers we will ignore ;o) ($%$^!! sausages??!!£$%%**!!!)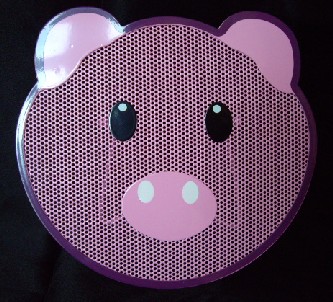 this is a pig earring stand... not just to hold my few pig earrings... as you can see there are hundreds of free spaces to fill :o)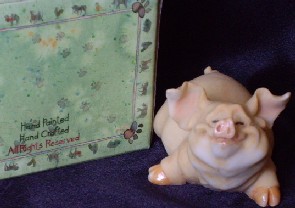 on our recent trip to Paris, we located this cute hand painted pig figurine... doesn't it look a little french? ;@)


pls click here to see more of my pig collection/ Schweine Sammlung