The Royal Canal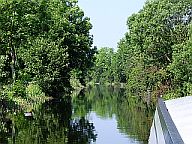 The Royal Canal is definitely one of Ireland's best kept secrets! Located in the Dublin area and overshadowed by its sister the Grand Canal, this canal was never the commercial success hoped for and until recently was thought to have no place in modern Ireland. However due to a restoration program begun in 1974, it is now quite the viable destination for nature lovers and boaters.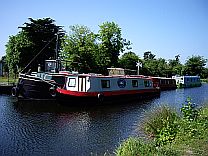 The Royal canal extends from the River Liffey and heads northwest towards the River Shannon. By the end of this year or early next year, it is hoped the restoration will be completed and the canal will join the Liffey to the Shannon.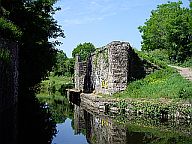 Currently the best place to begin a boat tour of the canal is at the twelth lock, located conveniently right near the Castleknock DART station. Here you can hire a canal boat for about €800 per week for up to 4 people. The canal before this area is navigable, but not very scenic and passes through some rough areas. If you're interested in a boat tour try www.tranquilholidays.org.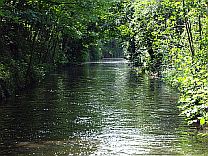 For walkers, you can start your walk at the Ashtown DART station. The way from here actually commences right at the DART station, in fact the tracks run parallel to the canal here, and you'll see signs posted pointing the way for you to walk. The footpaths are mostly not paved, so this is not really a rainy day excursion, but if you like walking and nature you must make time on a sunny day! You could easily walk all the way to Maynooth and experience the serenity and beauty of the Royal Canal without realising how far you've gone. If you did walk that far directly it would take about 4 hours, but you could easily make a day of it as there are plenty of places to stop for lunch or a snack along the way. The really great thing is that anytime you get tired, you only have to walk as far as the next dart station and hop on the train back to Dublin. The DART stations at Coolmines, Clonsilla, Leixlip and Maynooth are all literally right next to the canal.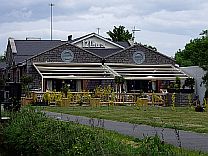 Another option is to take the train to Enfield and walk back towards Maynooth. Whatever you decide, check out the Royal Canal, even if you don't wish to walk, there's a small hotel at Castleknock's 12th. Lock that has a great little pub and restaurant with outside seating where if you want you can just while away the hours in a picturesque and serene setting.
---